News, observations, guesses March 2022
March 14, 2022
The pandemic is over, back to school, back to work, back to normality.
Everything is normal again, except that in future life will be shorter and sicker on average than before.
COVID's infection fatality rate (the proportion of people who die once they've caught it) was initially about ten times higher than for influenza. Treatments, vaccines, and prior infections have since brought the fatality rate down, but it's still twice as high as for influenza.
COVID-19 is much more transmissible than any other disease. It also has a similar or worse long-term impact on the heart, lung, and brain than other respiratory diseases, and a higher rate of long-term symptoms. Vaccine protection against infection is low and doesn't last.
Several obvious mitigation measures are still not implemented: Indoor air should much be like the outdoors if possible. This will involve large investment in infrastructure to improve ventilation and install HEPA (high efficiency particulate absorbing) filters to clean the air.
Investment in health systems is urgently needed, particularly in winter seasons where the additional burden of COVID-19 will be most acutely felt.
There will still be future waves of COVID-19 and authorities need to have plans prepared to deal with these. National surveillance systems should be in place to rapidly identify an outbreak, escalate testing, reintroduce masks, and order working from home where it is possible.
The most significant hotspot of the COVID-19 pandemic at the moment is Hong Kong, where per capita rates of infections and deaths have dwarfed all previous surges in every country in the world. Soon after infections spiraled out of control in mid-February, hospitals and then morgues exceeded capacity, with the relatively less vaccinated elderly population most severely affected.
Significantly, the BA.2 Omicron subvariant, with an I1221T mutation on the spike protein, accounts for 100 percent of all sequenced infections in Hong Kong. The city is a canary in the coal mine for the next stage of the pandemic, in which the BA.2 subvariant is forecast to become dominant worldwide.
Only 37 days after official global infections reached a peak of 3.44 million on January 24, 2022, the decline abruptly stopped at 1.48 million on March 2 and infections are once again rising steadily, marking the start of the latest global surge of the pandemic.
BA.2 accounts for over a third of all sequenced infections globally and is driving the new wave of the pandemic. It is now the dominant variant in 34 of 75 countries being monitored by covariants.org. And it accounts for at least 40 percent of infections in 7 of the top 10 countries with the most daily new cases: Vietnam (42 percent), Germany (63), Russia (41), the Netherlands (53), the UK (57), Austria (40) and Malaysia (73).
Recent studies have confirmed that the Omicron BA.2 subvariant is not only more contagious than its predecessor, BA.1, by 40 percent, but about 30 percent more immune-evasive, easily reinfecting people who had a prior infection with BA.1.
Nearly one million people have died on COVID in the USA, 1.7 million in Europe, 1.3 million in Asia, 1.2 million in South America, and more than 250,000 in Africa. These official figures far understate reality. According to studies published by the Economist and by Lancet, excess deaths from the pandemic are closer to 20 million.
The pandemic is over, if one believes the concerned authorities, but Hong Kong, South Korea, Germany, Austria, Denmark, Russia, Ukraine, and quite a few other nations see record numbers of infections and deaths.
If cases rise again, the various national-level declaration about the end of the pandemic (Freedom Day in the UK), and the behavioral change they have engendered, are the root cause of the rise. Governments, health authorities, and all the people who happily return to their carefree consumer life share the responsibility.
Media coverage of the pandemic is characterized by one distinct feature: "The one who shall not be named" (be ignored, not mentioned even in passing, not be included in any chart, not compared or listed).
It's China.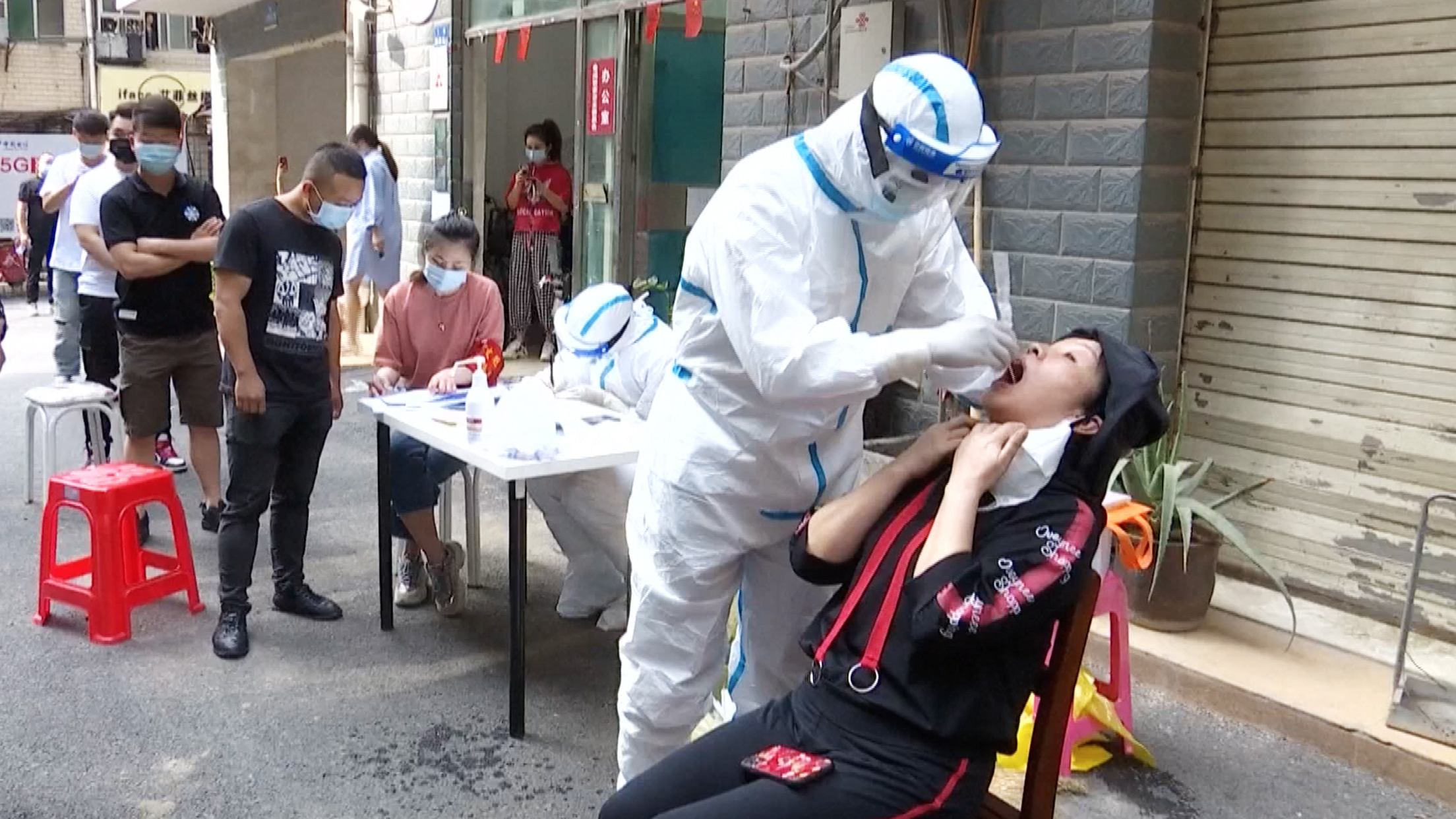 Feline news:
http://hatchingcatnyc.com/2022/02/27/dunder-carnegie-hill-cat-inherited-fortune/
https://laughingsquid.com/cat-does-crunches-at-gym/
https://www.vanityfair.com/style/2022/03/international-cat-federation-banned-cats-with-russian-owners
I suspect that the cats will not mind.
http://hatchingcatnyc.com/2022/03/12/cobble-hill-cat-commotion-st-pauls-church/
Against all odds:
https://reasonstobecheerful.world/beekeeping-liberia-honey-economy/
https://www.humancondition.com/freedom-the-end-of-the-human-condition/
Why are we humans competitive, aggressive, and selfish when the ideals of life are so obviously to be co-operative, loving, and selfless?
https://reasonstobecheerful.world/memphis-black-girls-student-graduation-rates
https://reasonstobecheerful.world/netherlands-care-farms-aging-dementia-work/
https://www.ehn.org/regenerative-agriculture-2656834329.html
Environmental news:
https://mronline.org/2022/02/23/to-eradicate-global-poverty-and-cut-global-carbon-emissions-rich-nations-must-change-their-consumption-patterns/
https://www.opendemocracy.net/en/oureconomy/climate-justice-migrant-labour-harsha-walia/
https://www.counterpunch.org/2022/02/25/factory-farms-destroy-ecosystems/
https://dkt6rvnu67rqj.cloudfront.net/sites/default/files/media/WAP_Collateral_Damage_Report_02_04_22_R3.pdf
https://theconversation.com/mass-starvation-extinctions-disasters-the-new-ipcc-reports-grim-predictions-and-why-adaptation-efforts-are-falling-behind-176693
https://dandelionsalad.wordpress.com/2022/03/03/privatizing-nature-by-william-t-hathaway/
https://civileats.com/2022/02/23/agricultural-plastic-soil-pollution-waste-recycling-epr-packaging-soil-health/
https://www.vox.com/down-to-earth/22958614/insects-bees-butterflies-decline-extinction
https://theconversation.com/is-the-amazon-rainforest-on-the-verge-of-collapse-178580
https://www.bbc.com/news/science-environment-60650415
https://www.nature.com/articles/s41558-022-01287-8#Sec3
Economy news:
https://ritholtz.com/2022/02/kotok-what-long-covid-means-for-financial-markets/
https://peoplesworld.org/article/pipeline-ploy-how-u-s-natural-gas-interests-are-fueling-the-ukraine-crisis/
https://jackrasmus.com/2022/02/26/some-economic-consequences-of-the-ukraine-war/
https://www.nakedcapitalism.com/2022/02/america-defeats-germany-for-the-third-time-in-a-century-the-mic-bare-and-ogam-conquer-nato.html
https://www.nakedcapitalism.com/2022/02/a-very-preliminary-look-at-the-partial-suspension-of-russias-access-to-swift.html
https://www.nakedcapitalism.com/2022/03/america-shoots-its-own-dollar-empire-in-economic-attack-on-russia.html
https://www.informationclearinghouse.info/57028.htm
Ukraine war: The real prize is cutting Germany off from China's Eurasia plan.
https://www.aljazeera.com/economy/2022/3/11/putin-external-management-necessary-if-foreign-firms-exit-russia
Another small but nevertheless significant step to end globalization.
Pandemic news:
https://www.wsws.org/en/articles/2022/03/01/will-m01.html
State of the COVID-19 pandemic.
https://www.dw.com/en/biontainers-and-co-the-disjointed-quest-to-produce-covid-mrna-vaccines-in-africa/a-60854125
https://www.wsws.org/en/articles/2022/02/22/afri-f22.html
Sickening greed of the vaccine producers. But, as present vaccines don't offer much protection against infection and last only a few month, the damage is only minor. African countries have a chance now to try out other pandemic mitigation efforts.
https://www.nakedcapitalism.com/2022/02/bankruptcy-for-moderna-definitely-pfizer.html
Were the anti-vaxxers right in the end?
https://www.wsws.org/en/articles/2022/03/03/pers-m03.html
Is the pandemic really over?
https://counterinformation.wordpress.com/2022/03/03/heart-problems-covid-infection-long-covid-and-covid-vaccines-micro-blood-clots-connect-all
https://www.nakedcapitalism.com/2022/03/pfizer-february-2021-post-marketing-vaccine-side-effects-tally-raises-alarms.html
https://trialsitenews.com/nasal-spray-kills-covid-19-now-approved-in-india-israel-bahrain-indonesia-thailand-no-mention-in-big-media/
https://www.theblaze.com/news/review-the-federal-government-paid-media-companies-to-advertise-for-the-vaccines
https://www.wsws.org/en/articles/2022/03/08/omic-m08.html
Studies warn Omicron BA.2 is the most dangerous COVID variant ever.
https://www.wsws.org/en/articles/2022/03/08/fwmz-m08.html
BA.2 and the ongoing dangers of the coronavirus pandemic. 1
https://www.wsws.org/en/articles/2022/03/09/bar1-m09.html
BA.2 and the ongoing dangers of the coronavirus pandemic. 2
https://www.nature.com/articles/s41586-022-04569-5
SARS-CoV-2 is associated with changes in brain structure.
https://theconversation.com/even-mild-cases-of-covid-19-can-leave-a-mark-on-the-brain-such-as-reductions-in-gray-matter-a-neuroscientist-explains-emerging-research-178499
https://erictopol.substack.com/p/the-epidemic-of-covid-complacency
Technology, media, and propaganda news:
The distinction between journalism and propaganda has long been obliterated and the media gives no space to alternative views.
The current hysterical propaganda blitz against Russia and the level of malice in the hourly barrage of hyperbole and misinformation are nevertheless unprecedented and can only be explained by the need of distracting from and creating scapegoats for the steady decline in living standards caused by ever increasing environmental and health (COVID-19) crises.
Censorship is at an all time high and there's a pressure felt by ordinary people to not be seen as siding with Russia. With the banning of RT and Sputnik, it's clear that very little or anything can stop the momentum of this Orwellian drive to silence dissident voices.
European Commission President Ursula von der Leyen declared that the EU will ban Russian state-owned media for supposedly spreading lies and sowing division in the EU. "In another unprecedented step, we will ban in the EU the Kremlin's media machine. The state-owned Russia Today and Sputnik, as well as their subsidiaries, will no longer be able to spread their lies to justify Putin's war and to sow division in our union," she said.
If one cannot access RT's content due to those restrictions, here are some steps to bypass them:
For reading RT on a smartphone there's an Android app, which can be downloaded via this link.
On PC, one can use the Tor browser, which can be downloaded here. RT's website address in Tor remains the same: www.rt.com. If Tor doesn't work or is unavailable via regular means, you can resolve this issue by sending an empty email to gettor@torproject.com and you will be sent the necessary link.
Another way of circumventing restrictions is to use the Psiphon censorship-bypass tool, which can be downloaded for Windows, Android, and other systems. Alternatively, one can use a VPN service of your choice. (Windows download here, direct Android download here, and other options here).
You can also stay in touch with RT through Telegram by subscribing to RT's soon-to-be-reborn channel.
http://www.defenddemocracy.press/journalistic-unions-and-lawyers-eu-censorship-of-sputnik-and-rt-is-counterproductive-and-illegal/.
http://www.tortillaconsal.com/tortilla/node/13999
https://off-guardian.org/2022/02/27/7-fake-news-stories-coming-out-of-ukraine/
https://fair.org/home/western-media-fall-in-lockstep-for-neo-nazi-publicity-stunt-in-ukraine/
https://caitlinjohnstone.com/2022/02/27/russian-propaganda-is-the-latest-excuse-to-expand-censorship/
https://caitlinjohnstone.com/2022/03/02/defending-freedom-and-democracy-sure-requires-an-awful-lot-of-censorship/
https://www.medialens.org/2022/doubling-down-on-double-standards-the-ukraine-propaganda-blitz/
https://www.informationclearinghouse.info/57023.htm
https://counterinformation.wordpress.com/2022/03/06/russia-ukraine-western-media-are-acting-as-cheerleaders-for-war/
https://www.blackagendareport.com/russia-ukraine-and-race-problem
Imperial news:
https://www.counterpunch.org/2022/02/23/bidens-real-challenge-is-not-russia-or-china-but-poverty-in-america/
https://www.wsws.org/en/articles/2022/02/23/viru-f23.html
Covid is a deadly danger for US children.
https://cindysheehanssoapbox.blogspot.com/2022/03/protecting-democracy-my-or-how-liberals.html
Imperial conquest news:
https://www.blackagendareport.com/hr-6600-would-impose-more-harsh-and-illegal-us-sanctions-time-ethiopia-and-eritrea
https://mronline.org/2022/03/01/nato-and-africa/
https://www.al-monitor.com/originals/2022/03/cbs-hacked-after-reporter-says-ukraine-relatively-civilized-compared-iraq
Invading an "uncivilized" nation like Iraq (Afghanistan, Syria, Somalia, Vietnam, Haiti, Grenada, etc.) makes all the difference.
https://www.mintpressnews.com/tears-ukraine-russia-yawns-yemen-saudia-arabia-double-standard/279837/
China news:
China's defense budget will increase 7.1 percent to 1.45 trillion yuan (237 billion US$), according to a government finance report.
Locally transmitted cases across China surged to more than 1,000, for several days, fueled by BA.2. The vast majority of the new cases are in far northeastern Jilin province, where the COVID-19 task force effectively banned movement throughout the province. People can leave the province or travel from one city to another only with permission from the police. Residents of Jilin City have undergone six rounds of testing, according to local officials. The neighboring city of Changchun, home to 9 million residents and China's largest automobile producer, has been put into lockdown.
The eastern Chinese metropolis of Shanghai has carried out stringent measures like mass nucleic acid tests and quarantine to curb its latest COVID-19 outbreak after the city registered more than 100 local infections in 48 hours.
Transport authorities have asked residents to wear masks and have their temperatures taken while using public transportation. Subway trains and buses are required to keep good ventilation, while taxis should not travel to medium or high-risk areas. Shanghai has suspended cross-provincial group tours. Cultural, tourism, and science venues, including the Shanghai Science and Technology Museum, are temporarily closed.
While the numbers are small relative to Europe or the USA, they are the highest since the first outbreak of COVID-19 in the central city of Wuhan in early 2020.
There is concern within China, however, among both the population and public officials, that even the immense public health measures that currently exist will falter in the face of the virulence of the BA.2 subvariant. At a press conference Sunday, Lin Hancheng, a public health official in Shenzhen, warned, "If the prevention and control is not strengthened in time and decisively, it is easy to cause large-scale transmission in the community and a rapid increase in cases."
https://apnews.com/article/covid-business-health-china-taiwan-d2d2a0e6635a90270cfd746854cdd856
https://chinadialogue.net/en/
https://tomdispatch.com/china-is-digging-its-own-grave-and-ours-as-well/
Right on the point!
https://www.fmprc.gov.cn/eng/xwfw_665399/s2510_665401/202202/t20220223_10644886.html
https://chroniclesofhaiphong.substack.com/p/how-two-american-athletes-effortlessly
https://counterinformation.wordpress.com/2022/03/07/united-states-plans-to-step-up-its-economic-war-against-china
https://www.silkroadbriefing.com/news/2022/03/08/chinas-foreign-ministry-position-on-russia-ukraine/
https://www.globaltimes.cn/page/202203/1254216.shtml
Interview with Danny Haiphong: China's democracy represents people while Western-style democracy serves the interests of monopoly capitalism.
https://covertactionmagazine.com/2022/03/12/cia-behind-uyghur-propaganda-and-scheme-to-demonize-and-destabilize-china/
Uncategorized news:
http://pharos.stiftelsen-pharos.org/world-economic-forums-young-global-leaders/
https://theconvivialsociety.substack.com/p/attending-to-the-world
https://www.wsws.org/en/articles/2022/03/09/refu-m09.html
The European Union employs double standards on refugees from Ukraine, discriminating against non-Ukrainians.
https://dgrnewsservice.org/resistance-culture/movement-building/help-ive-been-colonized-and-i-cant-get-up/
4 comments